Seed Grant 2021 Recipients
Meet our 2021 Seed Grant recipients! Each of these leading laboratories will receive no-cost access to the available inventory of Amnion Foundation cells and reagents to support high-impact projects in drug development, toxicology, and regenerative medicine.
Amnion Foundation » 2021 Recipient Profiles
Dr. Min Jae Song – National Center For Advancing Translational Sciences (NCATS)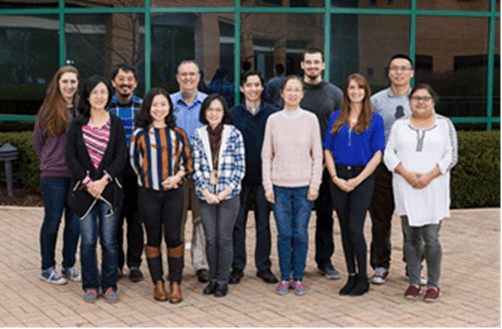 Dr. Min Jae Song of the National Institutes of Health / National Center for Advancing Translational Sciences (NCATS) has received a Seed Grant from the Amnion Foundation to support a project aimed at creating an accurate model of the maternal-fetal barrier. When a pregnant woman is exposed to medications or becomes sick during pregnancy, concerns arise not only for the mother but also for consequences of exposure to the developing child. The maternal-fetal barrier that separates the maternal bloodstream from the baby's circulation is composed of a tight layer of epithelial cells (trophoblasts) within the placenta. Preclinical models are needed that enable researchers and drug developers to accurately test whether infectious agents or substances cross the maternal-fetal barrier and cause problems for the baby. Using cells from donated placentas from full-term pregnancies, including primary human trophoblasts and other cell types — all of which were made available through the Amnion Foundation Seed Grant program — Dr. Song plans to build a sophisticated, multi-cellular 3D human tissue model of the maternal-fetal barrier. This model can potentially be used in the preclinical screening of infectious agents, pharmaceuticals, and toxicants. Ultimately, this novel model will improve the ability to predict clinical outcomes for new health threats and interventional treatments. Dr. Song is a member of the NCATS 3D Tissue Bioprinting Laboratory, which is led by Dr. Marc Ferrer, a former drug developer at Merck who has championed the use of primary human cells in drug discovery throughout his career. 3D tissue models developed successfully by this team to date have included cancer, skin, and retina.
NCATS: https://ncats.nih.gov/bioprinting/about
Marc Ferrer: https://ncats.nih.gov/staff/ferrerm
Dr. Shay Soker – Wake Forest Institute For Regenerative Medicine
Professor Shay Soker, Professor of Regenerative Medicine at the Wake Forest Institute of Regenerative Medicine received a Seed Grant award to support the further development of cancer models being used in the laboratory to test the safety and efficacy of drugs. In his role as the scientific director of the Wake Forest Organoid Research Center (WFORCE), Dr. Soker's efforts are aimed at making three-dimensional multicellular cancer "organoid" models available to clinicians searching for optimum treatment regimens for individual cancer patients and to scientists studying tumor growth and metastasis. Primary cells from the Amnion Foundation will be used by Dr. Soker to form a support system composed of vasculature and connective tissue – the "stroma" – to serve as a living stroma for cancer organoids and enable the assessment of disease-relevant processes such as invasion and metastasis. This important work has the potential to support better understanding of cancer progression and impact survival and quality of life for cancer patients by enabling clinicians to identify "personalized" treatment options.
Shay Soker: https://school.wakehealth.edu/Faculty/S/Shay-Soker
Dr. Rebecca Fry – University Of North Carolina At Chapel Hill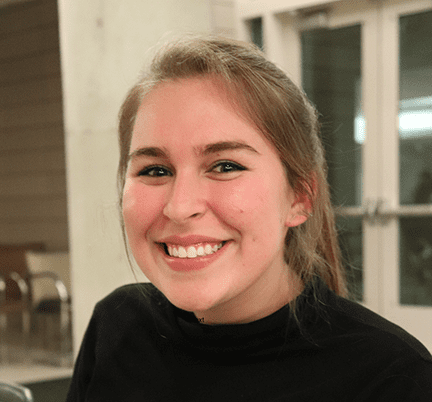 Anastasia Freedman, a doctoral candidate in the laboratory of Professor Rebecca Fry within the Gillings School of Global Public Health at UNC-CH, has received a Seed Grant award from the Amnion Foundation to support groundbreaking research in toxicology. In North Carolina, toxicants such as inorganic arsenic (iAs) or per- and polyfluoroalkyl substances (PFAS) are ubiquitous in the environment, introduced through both natural and industrial processes. These toxicants are harmful to human health, as they are not only carcinogenic but also serve as developmental toxicants: during pregnancy they can cross the placenta and influence both the health of mother and the fetus. Toxicant exposure during pregnancy could result in immediate detrimental birth outcomes or later-in-life adverse health outcomes in children. Anastasia will address this significant public health concern by conducting research on placental cells from the Amnion Foundation to determine the mechanisms of action of these toxicants. Furthermore, they aim to understand the role placental stem cells play in protecting trophoblasts against harmful toxicants. This solution-oriented approach is aimed at public health improvement and is highly innovative in the fields of toxicology and regenerative research. Dr. Fry is the Carol Remmer Angle Distinguished Professor and Associate Chair of the Department of Environmental Sciences and Engineering and the Director of the Institute for Environmental Health Solutions at UNC-CH.
Rebecca Fry: https://sph.unc.edu/adv_profile/rebecca-fry-phd